Niche Showcases Hand-Blown Pendants
We would like to thank everyone who came to see us at the High Point Market earlier this month. For those of you who aren't familiar with High Point, it is one of the largest furnishings industry trade shows in the world, which brings more than 75,000 design-enthusiasts to North Carolina. It was an honor to showcase some of our new collection alongside our tried-and-true designs.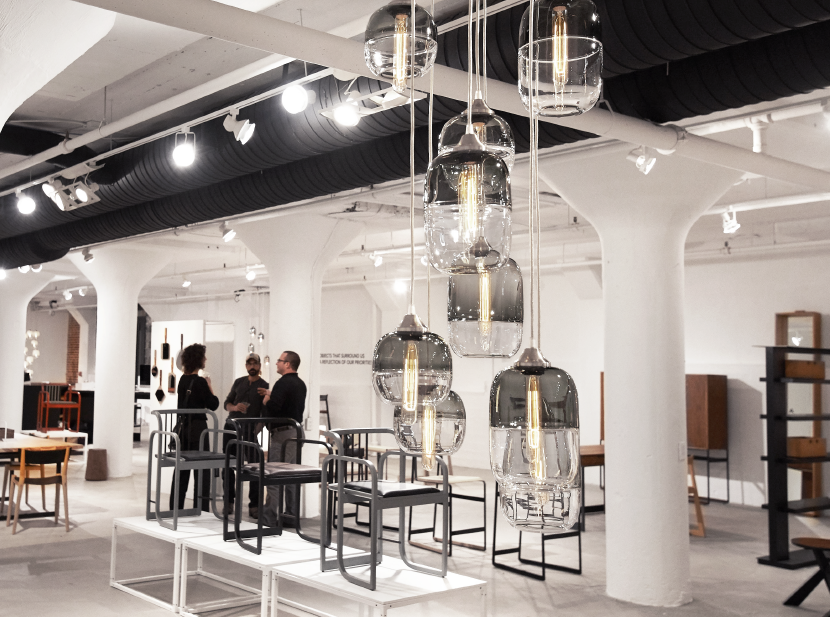 While the Encalmo and Marquise pendants have been part of our hand-blown lighting collection for over a year, the Chinois is one of our newest creations. Influenced by Chinese paper lanterns, the Chinois pendant features ribbed layers that help to disperse light. Illuminated by a discrete LED system, these culturally-inspired pendants create a stunning display when clustered together.
The Marquise Quill Chandelier is also a new design, which we debuted at this year's Architectural Digest Design Show in New York City. This product features four hand-blown glass shades from our Marquise Collection. The angular frame of the Quill Chandelier pairs perfectly with the defined edges of the Marquise glass. Choose your desired height and metal finish to create a truly unique lighting display.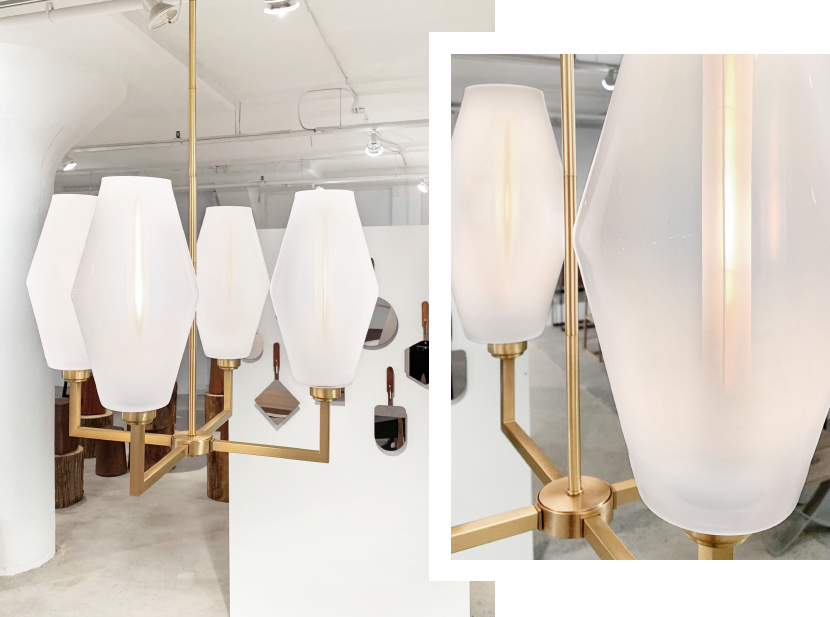 Follow Niche, Mill Collective and High Point Market on social media to receive updates on the latest design trends and future events.
Raindrop Chandeliers
Chandeliers for dining room
Related Posts to Modern Chandeliers
Cool Lamps That Lighten Up The Mood With Their Designs
11 Great LED Kitchen Light Fixtures
Add More Light To Any Corners with Torchiere Floor Lamps
The Glamour and Sheer Exuberance Of A Drum Chandelier for Your Home
Create a Focal Point With Track Lighting Fixtures
How to Choose or Upgrade the Garage Lighting
Bring Earth Tones Indoor With Wooden Table Lamps
13 Best LED Work Lights For Any Construction Job
Children's Lighting